112 NYC domains auctioned at Flippa ($3,870)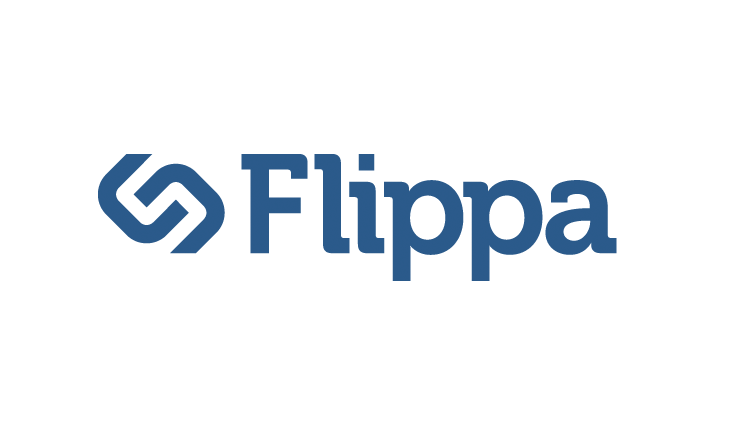 For a while it didn't look as though these domains were going to be sold as the Flippa auction wasn't meeting the reserve, but we have a winner at $3,780. What might facilitated shifting the domains was the well timed article in the New York Post titled Accountant Looks to make a Killing on .NYC Domain Names which was featured less than a month before.
The seller was Recep Ozdincer who the Post states paid about $3,500 for the domains last year. The auction price reaching $3,870 made Recep a small profit and helped him avoid upcoming renewals of another $3,500.
Congrats to both the buyer and seller – there are some nice names on the list.
| Domain Name | Price | Notes | Sale Type | Sale Venue | Date Registered |
| --- | --- | --- | --- | --- | --- |
| abacus.nyc | $3,780* | Portfolio Sale: Price paid for 112 Domains | Private Portfolio Auction | Flippa | July 22, 2015 |
| annuities.nyc | $3,780* | Portfolio Sale: Price paid for 112 Domains | Private Portfolio Auction | Flippa | July 22, 2015 |
| associatesdegree.nyc | $3,780* | Portfolio Sale: Price paid for 112 Domains | Private Portfolio Auction | Flippa | July 22, 2015 |
| avukat.nyc | $3,780* | Portfolio Sale: Price paid for 112 Domains | Private Portfolio Auction | Flippa | July 22, 2015 |
| bachelordegree.nyc | $3,780* | Portfolio Sale: Price paid for 112 Domains | Private Portfolio Auction | Flippa | July 22, 2015 |
| barberschool.nyc | $3,780* | Portfolio Sale: Price paid for 112 Domains | Private Portfolio Auction | Flippa | July 22, 2015 |
| berk.nyc | $3,780* | Portfolio Sale: Price paid for 112 Domains | Private Portfolio Auction | Flippa | July 22, 2015 |
| billiard.nyc | $3,780* | Portfolio Sale: Price paid for 112 Domains | Private Portfolio Auction | Flippa | July 22, 2015 |
| businessadministration.nyc | $3,780* | Portfolio Sale: Price paid for 112 Domains | Private Portfolio Auction | Flippa | July 22, 2015 |
| businessanalyst.nyc | $3,780* | Portfolio Sale: Price paid for 112 Domains | Private Portfolio Auction | Flippa | July 22, 2015 |
| businessschool.nyc | $3,780* | Portfolio Sale: Price paid for 112 Domains | Private Portfolio Auction | Flippa | July 22, 2015 |
| businessschools.nyc | $3,780* | Portfolio Sale: Price paid for 112 Domains | Private Portfolio Auction | Flippa | July 22, 2015 |
| butchershop.nyc | $3,780* | Portfolio Sale: Price paid for 112 Domains | Private Portfolio Auction | Flippa | July 22, 2015 |
| calculator.nyc | $3,780* | Portfolio Sale: Price paid for 112 Domains | Private Portfolio Auction | Flippa | July 22, 2015 |
| cashcow.nyc | $3,780* | Portfolio Sale: Price paid for 112 Domains | Private Portfolio Auction | Flippa | July 22, 2015 |
| cdrates.nyc | $3,780* | Portfolio Sale: Price paid for 112 Domains | Private Portfolio Auction | Flippa | July 22, 2015 |
| certificate.nyc | $3,780* | Portfolio Sale: Price paid for 112 Domains | Private Portfolio Auction | Flippa | July 22, 2015 |
| certificateprograms.nyc | $3,780* | Portfolio Sale: Price paid for 112 Domains | Private Portfolio Auction | Flippa | July 22, 2015 |
| certification.nyc | $3,780* | Portfolio Sale: Price paid for 112 Domains | Private Portfolio Auction | Flippa | July 22, 2015 |
| certifications.nyc | $3,780* | Portfolio Sale: Price paid for 112 Domains | Private Portfolio Auction | Flippa | July 22, 2015 |
| checkingaccount.nyc | $3,780* | Portfolio Sale: Price paid for 112 Domains | Private Portfolio Auction | Flippa | July 22, 2015 |
| clinicalresearch.nyc | $3,780* | Portfolio Sale: Price paid for 112 Domains | Private Portfolio Auction | Flippa | July 22, 2015 |
| cnatraining.nyc | $3,780* | Portfolio Sale: Price paid for 112 Domains | Private Portfolio Auction | Flippa | July 22, 2015 |
| comparison.nyc | $3,780* | Portfolio Sale: Price paid for 112 Domains | Private Portfolio Auction | Flippa | July 22, 2015 |
| continuingeducation.nyc | $3,780* | Portfolio Sale: Price paid for 112 Domains | Private Portfolio Auction | Flippa | July 22, 2015 |
| cosmetologyschool.nyc | $3,780* | Portfolio Sale: Price paid for 112 Domains | Private Portfolio Auction | Flippa | July 22, 2015 |
| cyst.nyc | $3,780* | Portfolio Sale: Price paid for 112 Domains | Private Portfolio Auction | Flippa | July 22, 2015 |
| defective.nyc | $3,780* | Portfolio Sale: Price paid for 112 Domains | Private Portfolio Auction | Flippa | July 22, 2015 |
| dentalassistant.nyc | $3,780* | Portfolio Sale: Price paid for 112 Domains | Private Portfolio Auction | Flippa | July 22, 2015 |
| dermatologo.nyc | $3,780* | Portfolio Sale: Price paid for 112 Domains | Private Portfolio Auction | Flippa | July 22, 2015 |
| doktor.nyc | $3,780* | Portfolio Sale: Price paid for 112 Domains | Private Portfolio Auction | Flippa | July 22, 2015 |
| electronicsrepair.nyc | $3,780* | Portfolio Sale: Price paid for 112 Domains | Private Portfolio Auction | Flippa | July 22, 2015 |
| emlak.nyc | $3,780* | Portfolio Sale: Price paid for 112 Domains | Private Portfolio Auction | Flippa | July 22, 2015 |
| emttraining.nyc | $3,780* | Portfolio Sale: Price paid for 112 Domains | Private Portfolio Auction | Flippa | July 22, 2015 |
| engineeringjobs.nyc | $3,780* | Portfolio Sale: Price paid for 112 Domains | Private Portfolio Auction | Flippa | July 22, 2015 |
| esthetician.nyc | $3,780* | Portfolio Sale: Price paid for 112 Domains | Private Portfolio Auction | Flippa | July 22, 2015 |
| executiveassistant.nyc | $3,780* | Portfolio Sale: Price paid for 112 Domains | Private Portfolio Auction | Flippa | July 22, 2015 |
| executivemba.nyc | $3,780* | Portfolio Sale: Price paid for 112 Domains | Private Portfolio Auction | Flippa | July 22, 2015 |
| fatloss.nyc | $3,780* | Portfolio Sale: Price paid for 112 Domains | Private Portfolio Auction | Flippa | July 22, 2015 |
| fighter.nyc | $3,780* | Portfolio Sale: Price paid for 112 Domains | Private Portfolio Auction | Flippa | July 22, 2015 |
| financialanalyst.nyc | $3,780* | Portfolio Sale: Price paid for 112 Domains | Private Portfolio Auction | Flippa | July 22, 2015 |
| findnearme.nyc | $3,780* | Portfolio Sale: Price paid for 112 Domains | Private Portfolio Auction | Flippa | July 22, 2015 |
| flightattendant.nyc | $3,780* | Portfolio Sale: Price paid for 112 Domains | Private Portfolio Auction | Flippa | July 22, 2015 |
| focusgroup.nyc | $3,780* | Portfolio Sale: Price paid for 112 Domains | Private Portfolio Auction | Flippa | July 22, 2015 |
| freetax.nyc | $3,780* | Portfolio Sale: Price paid for 112 Domains | Private Portfolio Auction | Flippa | July 22, 2015 |
| gazete.nyc | $3,780* | Portfolio Sale: Price paid for 112 Domains | Private Portfolio Auction | Flippa | July 22, 2015 |
| gokart.nyc | $3,780* | Portfolio Sale: Price paid for 112 Domains | Private Portfolio Auction | Flippa | July 22, 2015 |
| halfmarathon.nyc | $3,780* | Portfolio Sale: Price paid for 112 Domains | Private Portfolio Auction | Flippa | July 22, 2015 |
| highfrequencytrading.nyc | $3,780* | Portfolio Sale: Price paid for 112 Domains | Private Portfolio Auction | Flippa | July 22, 2015 |
| hukuk.nyc | $3,780* | Portfolio Sale: Price paid for 112 Domains | Private Portfolio Auction | Flippa | July 22, 2015 |
| ibi.nyc | $3,780* | Portfolio Sale: Price paid for 112 Domains | Private Portfolio Auction | Flippa | July 22, 2015 |
| iceskates.nyc | $3,780* | Portfolio Sale: Price paid for 112 Domains | Private Portfolio Auction | Flippa | July 22, 2015 |
| iceskates.nyc | $3,780* | Portfolio Sale: Price paid for 112 Domains | Private Portfolio Auction | Flippa | July 22, 2015 |
| ineedajob.nyc | $3,780* | Portfolio Sale: Price paid for 112 Domains | Private Portfolio Auction | Flippa | July 22, 2015 |
| internationalstudent.nyc | $3,780* | Portfolio Sale: Price paid for 112 Domains | Private Portfolio Auction | Flippa | July 22, 2015 |
| internationalstudents.nyc | $3,780* | Portfolio Sale: Price paid for 112 Domains | Private Portfolio Auction | Flippa | July 22, 2015 |
| internetproviders.nyc | $3,780* | Portfolio Sale: Price paid for 112 Domains | Private Portfolio Auction | Flippa | July 22, 2015 |
| inventory.nyc | $3,780* | Portfolio Sale: Price paid for 112 Domains | Private Portfolio Auction | Flippa | July 22, 2015 |
| investmentbanks.nyc | $3,780* | Portfolio Sale: Price paid for 112 Domains | Private Portfolio Auction | Flippa | July 22, 2015 |
| investmentmanagement.nyc | $3,780* | Portfolio Sale: Price paid for 112 Domains | Private Portfolio Auction | Flippa | July 22, 2015 |
| languageschool.nyc | $3,780* | Portfolio Sale: Price paid for 112 Domains | Private Portfolio Auction | Flippa | July 22, 2015 |
| lpnprograms.nyc | $3,780* | Portfolio Sale: Price paid for 112 Domains | Private Portfolio Auction | Flippa | July 22, 2015 |
| luxurybags.nyc | $3,780* | Portfolio Sale: Price paid for 112 Domains | Private Portfolio Auction | Flippa | July 22, 2015 |
| mathhelp.nyc | $3,780* | Portfolio Sale: Price paid for 112 Domains | Private Portfolio Auction | Flippa | July 22, 2015 |
| mbadegree.nyc | $3,780* | Portfolio Sale: Price paid for 112 Domains | Private Portfolio Auction | Flippa | July 22, 2015 |
| medicalassistant.nyc | $3,780* | Portfolio Sale: Price paid for 112 Domains | Private Portfolio Auction | Flippa | July 22, 2015 |
| medicalschools.nyc | $3,780* | Portfolio Sale: Price paid for 112 Domains | Private Portfolio Auction | Flippa | July 22, 2015 |
| medschool.nyc | $3,780* | Portfolio Sale: Price paid for 112 Domains | Private Portfolio Auction | Flippa | July 22, 2015 |
| menswatches.nyc | $3,780* | Portfolio Sale: Price paid for 112 Domains | Private Portfolio Auction | Flippa | July 22, 2015 |
| muhasebe.nyc | $3,780* | Portfolio Sale: Price paid for 112 Domains | Private Portfolio Auction | Flippa | July 22, 2015 |
| murrays.nyc | $3,780* | Portfolio Sale: Price paid for 112 Domains | Private Portfolio Auction | Flippa | July 22, 2015 |
| newsstand.nyc | $3,780* | Portfolio Sale: Price paid for 112 Domains | Private Portfolio Auction | Flippa | July 22, 2015 |
| nightmare.nyc | $3,780* | Portfolio Sale: Price paid for 112 Domains | Private Portfolio Auction | Flippa | July 22, 2015 |
| nursingschools.nyc | $3,780* | Portfolio Sale: Price paid for 112 Domains | Private Portfolio Auction | Flippa | July 22, 2015 |
| onlinecolleges.nyc | $3,780* | Portfolio Sale: Price paid for 112 Domains | Private Portfolio Auction | Flippa | July 22, 2015 |
| onlineschools.nyc | $3,780* | Portfolio Sale: Price paid for 112 Domains | Private Portfolio Auction | Flippa | July 22, 2015 |
| onlineuniversities.nyc | $3,780* | Portfolio Sale: Price paid for 112 Domains | Private Portfolio Auction | Flippa | July 22, 2015 |
| pharmacytechnician.nyc | $3,780* | Portfolio Sale: Price paid for 112 Domains | Private Portfolio Auction | Flippa | July 22, 2015 |
| phlebotomy.nyc | $3,780* | Portfolio Sale: Price paid for 112 Domains | Private Portfolio Auction | Flippa | July 22, 2015 |
| pickupartist.nyc | $3,780* | Portfolio Sale: Price paid for 112 Domains | Private Portfolio Auction | Flippa | July 22, 2015 |
| prof.nyc | $3,780* | Portfolio Sale: Price paid for 112 Domains | Private Portfolio Auction | Flippa | July 22, 2015 |
| projectmanagement.nyc | $3,780* | Portfolio Sale: Price paid for 112 Domains | Private Portfolio Auction | Flippa | July 22, 2015 |
| pwm.nyc | $3,780* | Portfolio Sale: Price paid for 112 Domains | Private Portfolio Auction | Flippa | July 22, 2015 |
| rankings.nyc | $3,780* | Portfolio Sale: Price paid for 112 Domains | Private Portfolio Auction | Flippa | July 22, 2015 |
| researchstudies.nyc | $3,780* | Portfolio Sale: Price paid for 112 Domains | Private Portfolio Auction | Flippa | July 22, 2015 |
| rodents.nyc | $3,780* | Portfolio Sale: Price paid for 112 Domains | Private Portfolio Auction | Flippa | July 22, 2015 |
| rsd.nyc | $3,780* | Portfolio Sale: Price paid for 112 Domains | Private Portfolio Auction | Flippa | July 22, 2015 |
| sarisayfalar.nyc | $3,780* | Portfolio Sale: Price paid for 112 Domains | Private Portfolio Auction | Flippa | July 22, 2015 |
| savingsaccount.nyc | $3,780* | Portfolio Sale: Price paid for 112 Domains | Private Portfolio Auction | Flippa | July 22, 2015 |
| savingsaccounts.nyc | $3,780* | Portfolio Sale: Price paid for 112 Domains | Private Portfolio Auction | Flippa | July 22, 2015 |
| securityjobs.nyc | $3,780* | Portfolio Sale: Price paid for 112 Domains | Private Portfolio Auction | Flippa | July 22, 2015 |
| series7.nyc | $3,780* | Portfolio Sale: Price paid for 112 Domains | Private Portfolio Auction | Flippa | July 22, 2015 |
| settlement.nyc | $3,780* | Portfolio Sale: Price paid for 112 Domains | Private Portfolio Auction | Flippa | July 22, 2015 |
| sewing.nyc | $3,780* | Portfolio Sale: Price paid for 112 Domains | Private Portfolio Auction | Flippa | July 22, 2015 |
| sigorta.nyc | $3,780* | Portfolio Sale: Price paid for 112 Domains | Private Portfolio Auction | Flippa | July 22, 2015 |
| skateboards.nyc | $3,780* | Portfolio Sale: Price paid for 112 Domains | Private Portfolio Auction | Flippa | July 22, 2015 |
| structuredsettlements.nyc | $3,780* | Portfolio Sale: Price paid for 112 Domains | Private Portfolio Auction | Flippa | July 22, 2015 |
| studying.nyc | $3,780* | Portfolio Sale: Price paid for 112 Domains | Private Portfolio Auction | Flippa | July 22, 2015 |
| subscribe.nyc | $3,780* | Portfolio Sale: Price paid for 112 Domains | Private Portfolio Auction | Flippa | July 22, 2015 |
| supplement.nyc | $3,780* | Portfolio Sale: Price paid for 112 Domains | Private Portfolio Auction | Flippa | July 22, 2015 |
| sword.nyc | $3,780* | Portfolio Sale: Price paid for 112 Domains | Private Portfolio Auction | Flippa | July 22, 2015 |
| tekstil.nyc | $3,780* | Portfolio Sale: Price paid for 112 Domains | Private Portfolio Auction | Flippa | July 22, 2015 |
| textbook.nyc | $3,780* | Portfolio Sale: Price paid for 112 Domains | Private Portfolio Auction | Flippa | July 22, 2015 |
| tonyspizza.nyc | $3,780* | Portfolio Sale: Price paid for 112 Domains | Private Portfolio Auction | Flippa | July 22, 2015 |
| towel.nyc | $3,780* | Portfolio Sale: Price paid for 112 Domains | Private Portfolio Auction | Flippa | July 22, 2015 |
| tradeschool.nyc | $3,780* | Portfolio Sale: Price paid for 112 Domains | Private Portfolio Auction | Flippa | July 22, 2015 |
| vergi.nyc | $3,780* | Portfolio Sale: Price paid for 112 Domains | Private Portfolio Auction | Flippa | July 22, 2015 |
| vize.nyc | $3,780* | Portfolio Sale: Price paid for 112 Domains | Private Portfolio Auction | Flippa | July 22, 2015 |
| wastemanagement.nyc | $3,780* | Portfolio Sale: Price paid for 112 Domains | Private Portfolio Auction | Flippa | July 22, 2015 |
| webaddress.nyc | $3,780* | Portfolio Sale: Price paid for 112 Domains | Private Portfolio Auction | Flippa | July 22, 2015 |
| wts.nyc | $3,780* | Portfolio Sale: Price paid for 112 Domains | Private Portfolio Auction | Flippa | July 22, 2015 |
| yatirim.nyc | $3,780* | Portfolio Sale: Price paid for 112 Domains | Private Portfolio Auction | Flippa | July 22, 2015 |