.NYC's 2nd Annual Best of Boroughs Competition

It was September last year that Neustar and the City of New York Launched the "Best of Boroughs" Contest and it was such a success that they brought it back this year and started a yearly tradition.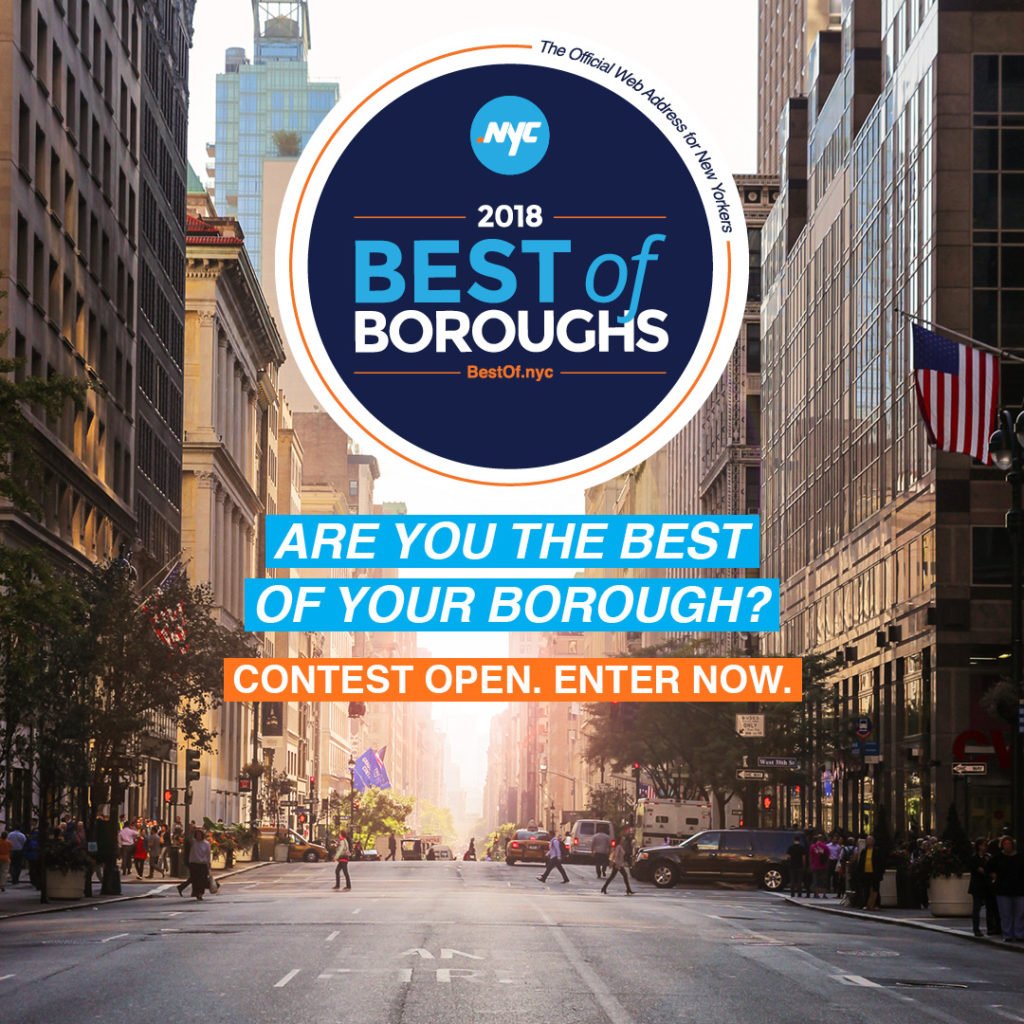 .NYC's Best of Boroughs competition celebrates the city's diverse and innovative businesses and organizations across the five boroughs that are building their future on .nyc domain names.
This is an exciting opportunity as all of the businesses and organizations will get to showcase their work and one special entrant from each borough will be crowned as the "Best of Borough". Along with the title the winning entrant will receive special recognition and $5,000.
Last year's Best of Boroughs winners were a diverse bunch:
This year all 70,000+ registrants of NYC domains are eligible to enter but the clock is ticking – the competition opened on September 4th and the submission deadline is September 19th (really soon!). The good news is that it only takes a few minutes to submit your site and be in with a chance to win. Enter now.
For many NYC businesses using a .nyc domain, the $5,000 award can offer a significant cash infusion to help them grow and there will be extra community engagement and media attention through the awareness that the Best of Boroughs competition brings.
After the submission deadline on Wednesday September 19th, members of the public will be able to vote on the submissions between September 20th to the 25th. The winners will be publicly announced on October 17th.
So what are you waiting for? Enter the Best of Boroughs competition now.