psalumni.nyc – A TV commercial featuring John Leguizamo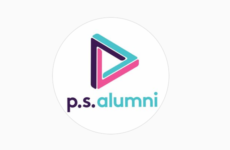 I rarely have time for TV but Sunday morning is when I find 30 minutes to flip through the local channels during breakfast.
Today I was pleasantly surprised to see a commercial for p.s.alumni featuring John Leguizamo (yes, I checked the spelling twice) and highlighting their .nyc website psalumni.nyc.
p.s.alumni is New York City's public school alumni network, connecting millions of NYC public school alumni to current students as mentors, volunteers, and powerful advocates for schools & students.
John Leguizamo attended school in Jackson Heights and Corona in Queens and he discusses getting into acting while in public school.
As a High School teacher myself in Flushing, Queens – I am attracted by the vision and goal of p.s.alumni but the teacher in me objects to their use of lowercase letters at the start of their organization's name!
This is yet another example of the .NYC domain space expanding organically. .NYC's are perfect for organizations to emphasize their connection with the city with the more meaningful "NYC" to the right of the dot.
I hope Neustar and the City of New York encourage all schools to build their websites on .NYC domains.
Are you starting to see .NYC domains out in the wild? Send us a note and a picture.