Advertiser uses .NYC Domain in New York Post Ad
It's not my regular read, but as I sat down at Dunkin' Donuts during lunch, I flipped through a copy of the New York Post that someone had left behind. Something on page 22 really stood out to me.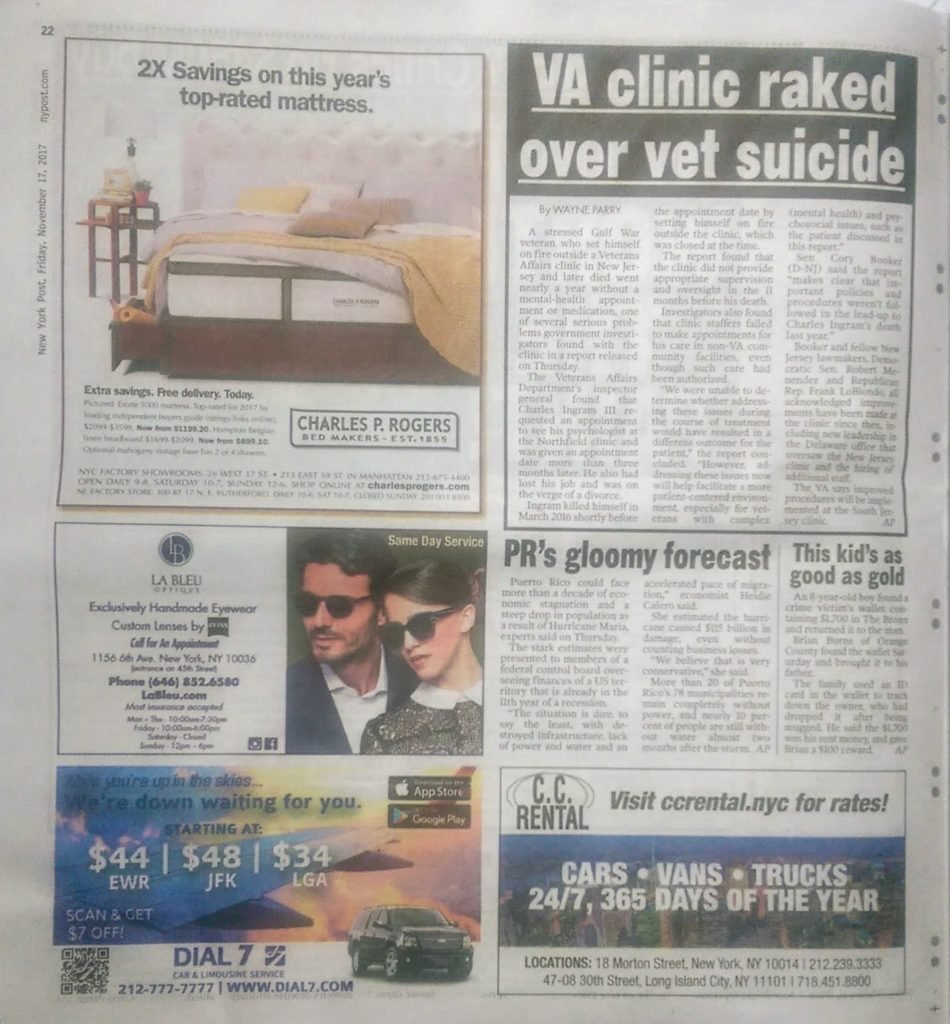 I now realize that my subconscious is constantly scanning all text looking for ".nyc" and that the discrete URL in the last ad on the page may not be so obvious to everyone.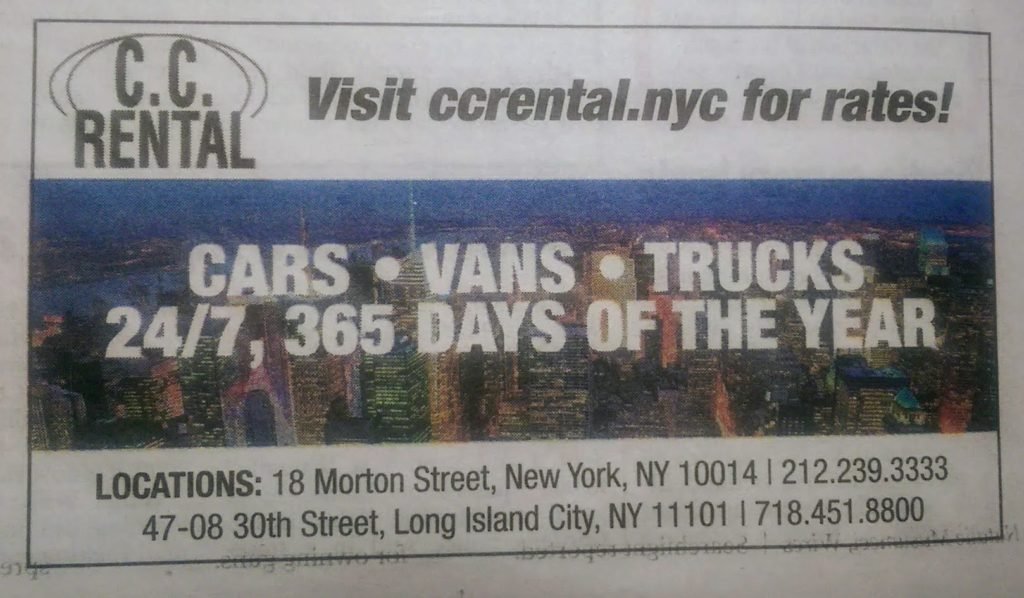 C.C. Rental paid for a color ad so maybe they could have designed the domain text with a pop of color or at least underlined it. Even so, it's another welcome example of .NYC domain names being developed, used and publicized.
Our NYC domain name gallery shows a few examples of .NYC websites in the wild and I have many more pics I'll be uploading soon. This was a nice example of .NYC site being advertised in a fairly popular local newspaper – Good for you CCRental.nyc although I did notice you are redirecting people to ccrentalnyc.com !
If you see any .NYC domains out in the wild (including newspapers and magazines), take a pic and please send it to us.