Digital Branding Conference Name Summit Delivers
The inaugural NameSummit Digital Branding Conference just wrapped up at the Hilton Midtown Manhattan Hotel in NYC. If you didn't attend the two day show you may be wondering if cofounders Steven Kaziyev and Jason Schaeffer managed to pull off a everything they had planned in such a short amount of planning time.
The goal of the conference was to ignite thought and discussion around branding in all its forms in our digital world. Flipping through the event guide it was clear that Steven and Jason were connecting dots across our industry and that NameSummit wasn't purely a domaining conference.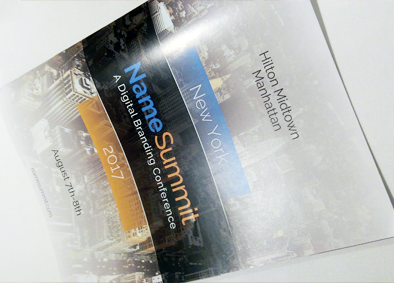 The line up of speakers were billed to address: what's driving search, understanding your audience, developing and deploying content, the evolution of domain names, new technologies (Blockchain), the role of business coaching through an incubator and how aligning and caring for your brand is essential in today's digital world. It was an ambitious goal!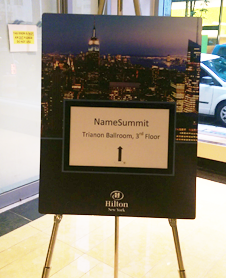 On arriving at the Hilton, I made my way up to the Trianon Ballroom, checked in and was immediately struck by the amount of Verisign branding! I admit that my expectation was that .NYC would be more prominent especially with Steve being an investor, Neustar's Lori Anne Wardi being on a panel, OwnIt.NYC having a full page ad in the conference guide and let's not forget this is one of the first "domain related" conferences in the Big Apple. This was the first time that I had to remind myself that the event was more than domains and especially more than the .NYC TLD and I think that's a good thing – to escape the .NYC bubble that I often live in.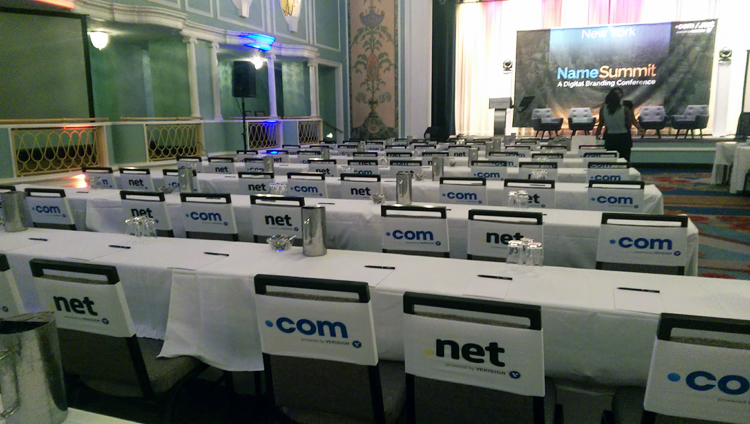 My son loved the .com and .net cars (must say he hasn't played with the .net car too much!)
Throughout these two days there were a few notable panels and presentations.
There were many other great experiences I had at NameSummit and the sessions and panels were well organized around food and some networking opportunities. With so many people from related industries, a little more networking time during the day would have been useful.
So Steve and Jason, you did it! We now have a great "digital branding / content creation / social media influencer / domain name conference based in New York City! Well worth attending next year if you missed it.