Email is Still the Killer App in Business – Can gTLDs Help?
We've all seen the van with the long website and wondered if that was the best they could find. Likewise you may have seen a business with an @aol, @hotmail or @yahoo email address and questioned why they're using a personal email for their business.
A true and very recent story: my parents just had flooring installed. To fit it around a fireplace a contractor used a crowbar which, ultimately cracked the granite. They discovered the damage later after they'd paid for the work. When they told me about it, I wanted to find out about the contractor so I asked them for his details. jon****2003@aol.com was the email my mom read from the business card he had given her.
I wasn't surprised that he had personal (non-professional) email, given that he did his job poorly. But I wondered if the logic worked the other way. If people who do unprofessional work may be more likely to have an non-professional email address, can we assume someone using an non-professional/personal email for business will do unprofessional work? "Email judgement" is the risk that businesses take when using personal accounts.
Obviously not everyone with a sentimental attachment to their email address is reckless or does sub-standard work, but it's plausible when weighing up two identical contractors for work (or two identical candidates for a job) that their choice to use HDayz67@hotmail.com means they don't get the contract or the job. So why risk it?
WPBeginner.com has an excellent article called How to Setup a Professional Email Address with Google Apps and Gmail which shows people step-by-step on how to achieve this.
Perhaps it is still a result of the general public not knowing how to get started, despite oftentimes owning a decent domain for their website and not knowing how to set up an email.
Is it a sign of lack of attention to detail for a business to not be aware of alternative emails (setting one up on a domain) and the negative effect on marketing? If a company pays to have business cards printed with a personal email does this show complacency and a willingness to promote AOL instead of their own business?
Often an email address is an after thought to building a website, but with the release of over a thousand competitors to .coms, businesses now have the choice of creating websites and/or email addresses on many more domain types – making them more relevant and meaningful. For example:
info@company.nyc / .shop / .fun / .buzz / .club / etc.
The rise in the number and variety of TLDs adds great choice to for people looking to improve their email address with something relevant, meaningful and professional.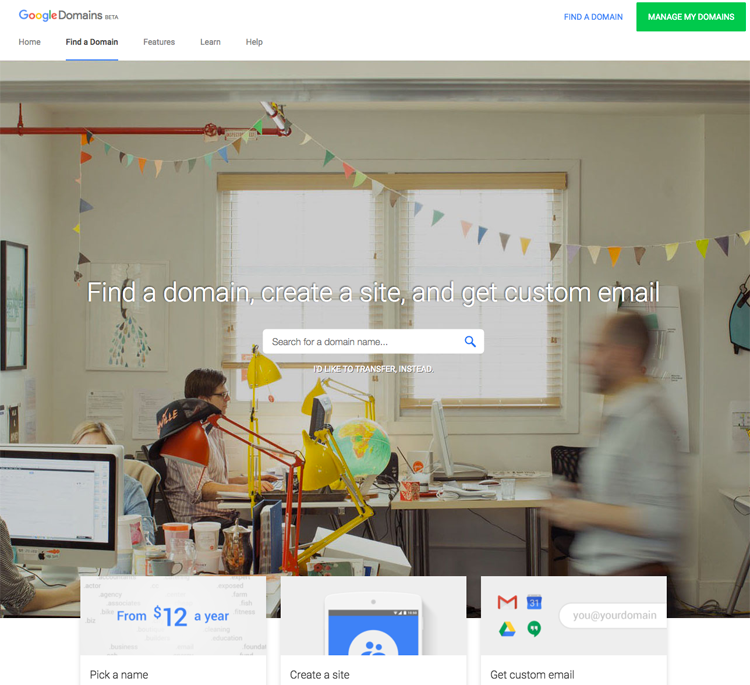 With tools such as Google Domains (from $12/year) or Wix it is now even easier to connect a domain name to a website and create email addresses to have an immediate and professional online presence as well as offline marketing that shows a relevant email on business cards or the side of a van.
Email has always remained the killer app as the internet has evolved. Unlike instant messaging and text messaging, email requires a domain name and it serves both a technical and marketing function. It is inexpensive to get "right" and avoid "email judgment". Also purchasing a domain name purely for creating a professional email address (and not necessarily building a website) is a great idea. I will now climb down from my high horse ?.
If you're a business or individual in NYC I would recommend registering a .NYC domain at Hello.co which comes with a free email address for a year and after that it's only $12/year. I'm not compensated for saying this, but I've had great experiences with their company and they can do the hand holding many businesses may need.