NYC Real Estate Domains Auctions Results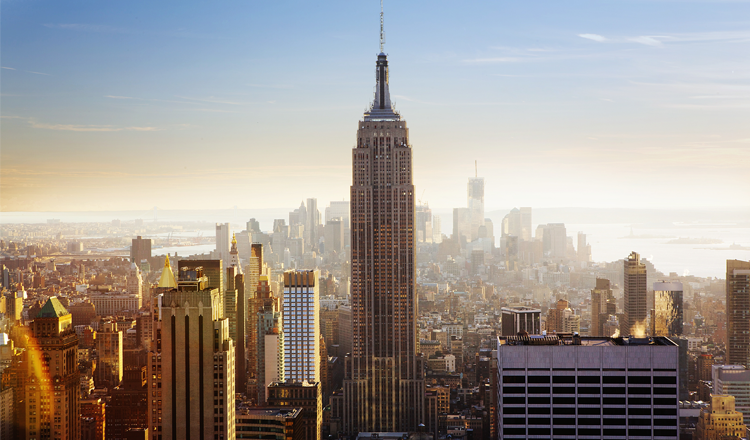 The first in a series of Premium .NYC Domain Auctions by Neustar and the City of New York has just concluded and I think we can say it was a success with a few surprises.
Each of of the NYC premium auctions will contain around twenty domains that are connected by a theme. The auction that ended today contained domains relating to "Real Estate".
RealEstate.nyc ($21,300) and Apartments.nyc ($16,155) were the front runners drawing significant bidding action. At the other end of the chart I was surprised to see brownstones.nyc, construction.nyc, coops.nyc, interiors.nyc and sublet.nyc all go at (or close to) the reserve price of $500. Especially when a name like Townhouse.nyc sold for $21,000 in the original Landrush Auctions in 2014.
| Domain Name | Price | | Sale Type | Sale Venue | Date Registered |
| --- | --- | --- | --- | --- | --- |
| apartments.nyc | $16,155 | | Neustar Auction: Real Estate (#1) | Namejet | October 28, 2016 |
| brokers.nyc | $1,908 | | Neustar Auction: Real Estate (#1) | Namejet | October 28, 2016 |
| brownstones.nyc | $530 | | Neustar Auction: Real Estate (#1) | Namejet | October 28, 2016 |
| condos.nyc | $4,600 | | Neustar Auction: Real Estate (#1) | Namejet | October 28, 2016 |
| construction.nyc | $500 | | Neustar Auction: Real Estate (#1) | Namejet | October 28, 2016 |
| coops.nyc | $520 | | Neustar Auction: Real Estate (#1) | Namejet | October 28, 2016 |
| furniture.nyc | $2,508 | | Neustar Auction: Real Estate (#1) | Namejet | October 28, 2016 |
| garden.nyc | $1,021 | | Neustar Auction: Real Estate (#1) | Namejet | October 28, 2016 |
| homes.nyc | $3,200 | | Neustar Auction: Real Estate (#1) | Namejet | October 28, 2016 |
| interiors.nyc | $500 | | Neustar Auction: Real Estate (#1) | Namejet | October 28, 2016 |
| kitchen.nyc | $2,000 | | Neustar Auction: Real Estate (#1) | Namejet | October 28, 2016 |
| lease.nyc | $4,100 | | Neustar Auction: Real Estate (#1) | Namejet | October 28, 2016 |
| living.nyc | $2,650 | | Neustar Auction: Real Estate (#1) | Namejet | October 28, 2016 |
| lofts.nyc | $1,200 | | Neustar Auction: Real Estate (#1) | Namejet | October 28, 2016 |
| realestate.nyc | $21,300 | | Neustar Auction: Real Estate (#1) | Namejet | October 28, 2016 |
| renovation.nyc | $690 | | Neustar Auction: Real Estate (#1) | Namejet | October 28, 2016 |
| rentals.nyc | $5,700 | | Neustar Auction: Real Estate (#1) | Namejet | October 28, 2016 |
| studios.nyc | $1,008 | | Neustar Auction: Real Estate (#1) | Namejet | October 28, 2016 |
| sublet.nyc | $560 | | Neustar Auction: Real Estate (#1) | Namejet | October 28, 2016 |